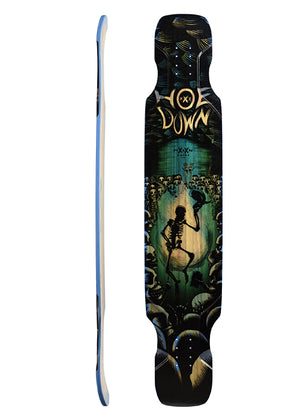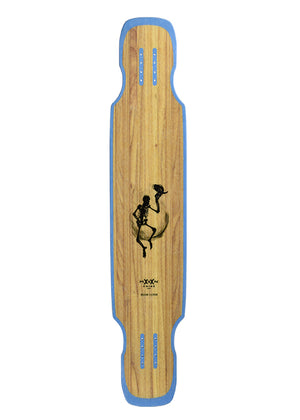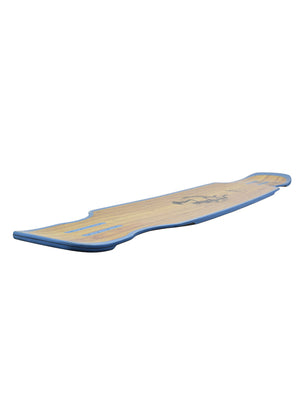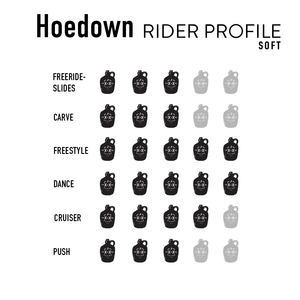 Product image 1

Product image 2

Product image 3

Product image 4

The Hoedown is Moonshine's dedicated dancing/freestyle board, designed and shaped for ultimate stability and cruise control. For this edition, we update the outline and softened up the flex – time to get your dance moves on! In addition to our bomber two-ply vertically laminated core, the 100% waterproof Hoedown is inlayed with two fiberglass stringers lengthwise along its midsection to give the board consistent flex, torsional stability and strength under foot - important factors for a board of its length. For a board of its size (measuring 48" x 9.5"), the Hoedown is thinner, lighter and stronger than any other board on the market. The SOFT FLEX Hoedown is recommended for riders under 140 lbs. or for riders that prefer a more flexible ride. 
Pre-gripped 100% of top, no top graphic! SKU: 28113000

Dimensions:  48" x 9.5"
Wheel Base Options: 32" - 34"
With Moonshine MFG you get: 
• Waterproof deck sealed from the elements 
• Light, strong vertically laminated wood construction
• No delam, no warping, no twisting 
• Impact resistant urethane rails- fear no curb 
• Precision machined truck mounts