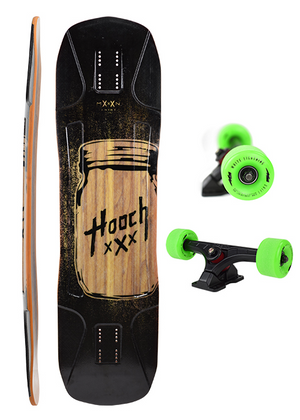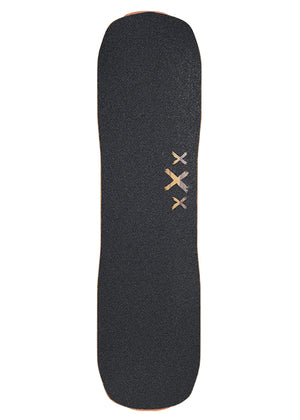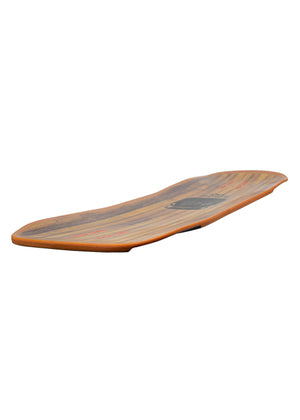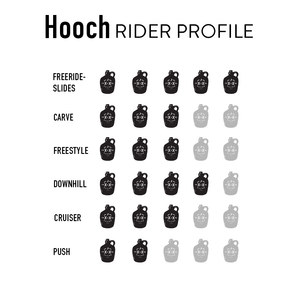 Product image 1

Product image 2

Product image 3

Product image 4

Product image 5

The Moonshine Hooch is a Freeride and Downhill performance multi-tool. The Hooch incorporates a deep concave, wheel flares, subtle rocker, multiple wheel base options packed into a deck that is waterproof, ultra-lightweight and ultra durable. Our vert-lam wood core and 60D thane rail deliver a responsive and high-performance ride. 
Complete Set-up: White Lightning 65mm 82a SLIP Wheels, Arsenal 180mm 44° trucks, hardware, universal 80-grit griptape, bearings + spacers. Not pre-assembled.
SKU: 28000000

Dimensions:  38" x 9.75"
Wheelbase Options: 23.5" | 24.25" | 25" | 25.75"

With Moonshine MFG you get: 
• Waterproof deck sealed from the elements 
• Light, strong vertically laminated wood construction
• No delam, no warping, no twisting 
• No bullshit
• Impact resistant urethane rails- fear no curb 
• Precision machined truck mounts